About Us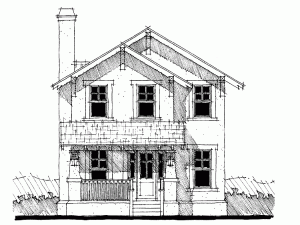 Albin Tarry, owner of ARTarry Builders, LLC, has always been passionate about building.  Growing up in Oxford,NC, Albin was first introduced to building by his father, a doctor and lover of fine furniture making and craftsmanship.  Early in his career, Albin worked for one of the largest builders in the country, starting as a field superintendent and working his way up to a regional director's position in Texas.  After almost 20 years in the Lone Star State, Albin moved back to his native state of North Carolina to work for a smaller, regional builder in Charlotte and Raleigh.  It was there that Albin realized how much he wanted to get back to the true business of building; working with customers to "create their spaces for life".
After 20+ years in the home building and remodeling business, Albin opened ARTarry Builders, LLC.  Albin's experience includes all aspects of building and renovations; from product design and marketing, to budgeting, contracting, and customer service.  Albin's experience working for large builders and contractors has given him the know-how to successfully operate a construction business, and at the same time provide the personalized service and support you expect from a smaller, local builder.
Albin is a licensed general contractor in North and South Carolina, and holds a North Carolina real estate broker's license.
Albin lives in South Charlotte with his wife, Ellen, and 3 children, Elizabeth, Allie, and Glenn.